There are many cleaning companies around Balham which promise you professional domestic cleaning services. We know that people have enough from big marketing campaigns and sweet talks. Balham Local Cleaners believe that actions speak for them selfs. We focus our efforts on hiring only professionals with lots of years of experience around their belt. We search for people passioned about their area and its residents. Our house cleaning services guarantee that your living space will be left germs free. For years, we've given the people in SW12 an easy way to stay healthy and live in comfort. We work with residents, businesses and communities to create clean and comfy environments in Balham!
What our Balham Cleaning Standards Mean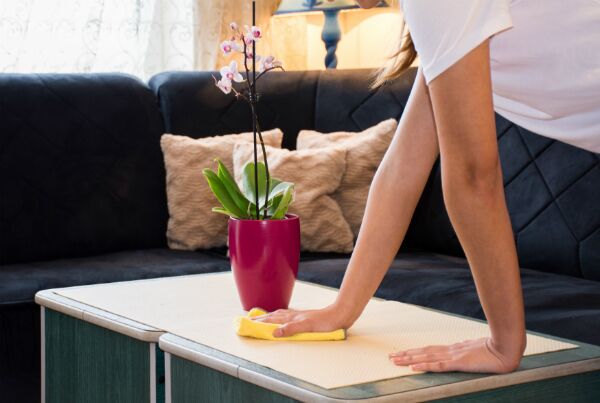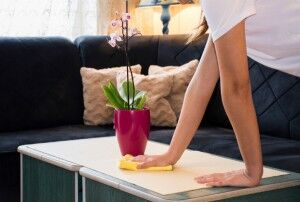 Our cleaning in Balham not only keeps you safe, it helps with improving your health, air quality, pest resilience. We send experts cleaners to enhance the strength of your property and prolong the life of your appliances.
We work only with tested cleaning agents that are friendly to the environment.
That means that unless you supply us with products of your choosing, we will treat your property with zero harmful chemicals. Moreover, we work with HSE approved cleaners in Balham who carry out treatments with responsibility to you, your pets' and children's well-being.
Instead of relying on powerful but toxic products, we have developed a master technique and quality methods! The Balham cleaning experts we hire are fully trained to scrub the hardest spots to reach, no detail overlooked. We get perfect results 100% of the time and promise to always meet your requirements. Naturally, the company is also insured and well-reviewed by SW12 customers.
The Balham Cleaners' Services
This service combines all your basic cleaning needs in one. That includes hoovering, dusting, bed changing, polishing and of course — scrubbing until everything is shining! You can choose whether we visit your property just once, or on regular basis.
Our oven valeting service in Balham ensures the removal of all grime, carbon or grease from your beloved kitchen area. Enjoy a tasty and healthy meal after the experienced oven cleaners are done with the place!
It's nobody's favourite, but is one of everyone's most important duties for keeping your house safe from floats. We've got professional gutter cleaners in Balham who will fix, reinforce and unclog your property's gutters.
Our company is offering you an end to streaks, stretching, climbing ladders and all that comes along with the tedious job of cleaning your windows. It's all much easier for us, thanks to our impressive water fed pole machine that does the job in no time.
There's no area for our skills and dedication to shine like the end of tenancy cleaning service in Balham! We will leave the place spotless, well organised, ready to welcome new tenants and give closure to the old ones!
Rubbish collection & removal
Last but not least, experts are available to organise and remove your rubbish. We always dispose of it in a responsible manner and in compliance with legal and environmental regulations.
Whether you've done the shopping at Hildreth Street, taken an invigorating swim in Balham swimming pool, or wiled away the evening with live music at the Bedford, coming home to a spotless bathroom and welcoming living areas, fresh bed linen, and even folded laundry for tomorrow is what will cap off a perfect day in Balham.
How to get in touch with us?
By phone or online!
Our lines are open and our staff is on duty 24/7 on 020 7846 0209. Any time you feel the need, feel free to give us a call.
If it'd be more convenient to you, you can communicate with us through our website! We've created a time-saving booking form and a speedy chat option.